Following Mother's Day in Lebanon (March 21), many activities related to this day were organized by Amel and partner organizations through Lebanon, including Beirut and southern Lebanon. 
On Thursday, March 21, the Hay el Sellom centre invited about 30 elderly people to the Choueifat public garden, in South Beirut, in partnership with HelpAge International, and funded by the World Diabetes Foundation.
The beneficiaries of this celebration day were about 30 men and women, Lebanese and Syrian, already registered in the centre's psychosocial support activities. Arrived by bus from the centre during the morning, they were invited to participate in a drawing and/or writing activity of texts and poems related to their experiences as women, mothers or husbands, with the coordination of a psychologist. They then shared with each other their feelings about this day of tribute to mothers, and their artistic achievements, explaining to the other participants what they meant.
Following this activity, a meal was organized for all beneficiaries, and a cake honouring mothers was shared. Handcraft gifts made by the beneficiaries themselves were also distributed. Finally, the participants were escorted back by bus to the centre of Hay el Sellom in the early afternoon.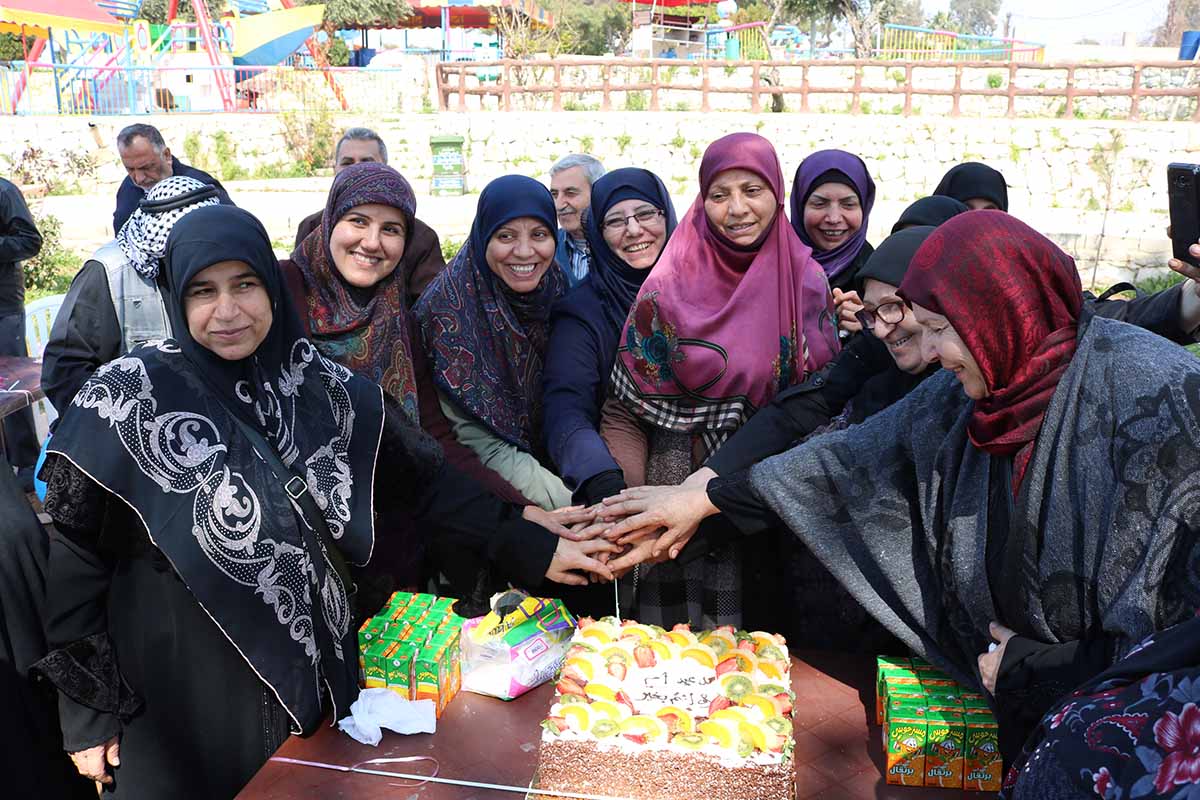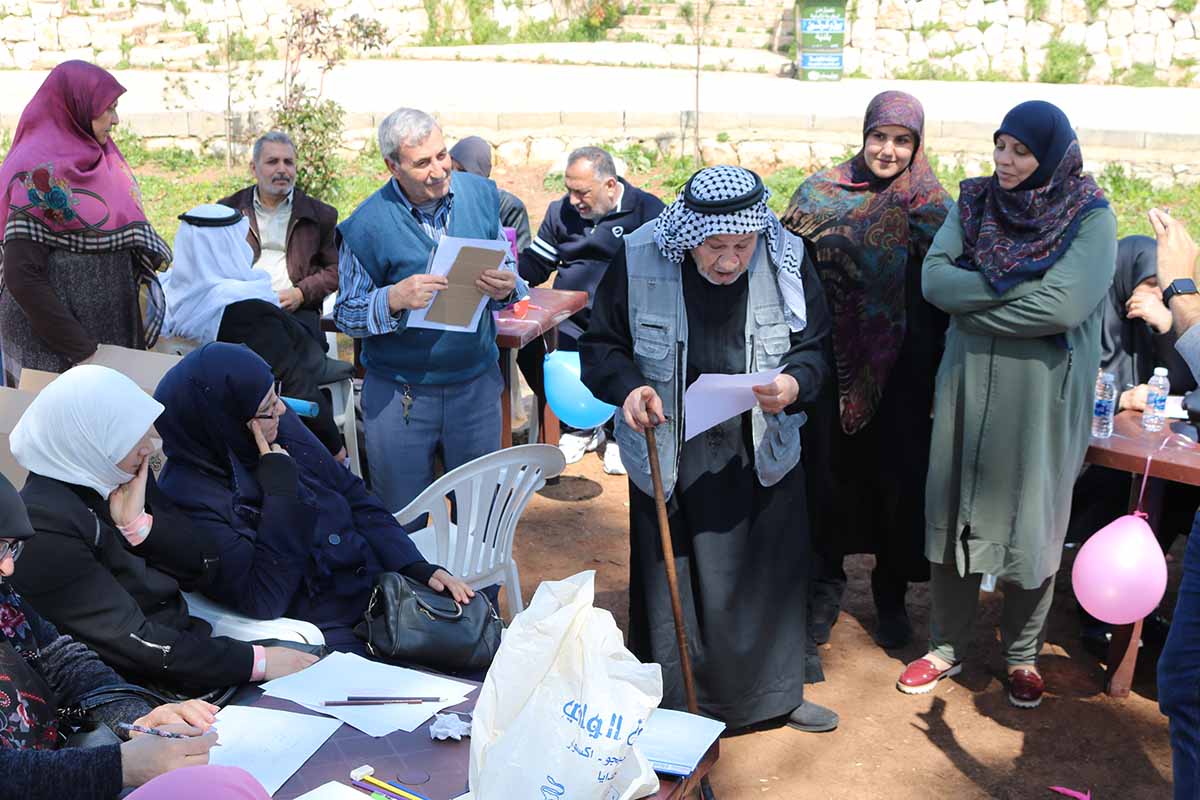 On Friday, March 22, 47 participants, male and female, Lebanese and Syrian, also already registered in psychosocial support activities in the centre of Khiam, South Lebanon, also enjoyed a day organized around the theme of Mother's Day, as part of the RPSS project for the elderly, in partnership and financed by Caritas Germany. 2 buses brought these participants from the centre of Khiam to the Al Rouqaiqa public garden, funded by the Municipality of Khiam and the United Nations Interim Force in Lebanon (UNIFIL) and opened in November 2018. 
In a musical and festive atmosphere, a traditional meal was also offered to the beneficiaries. Following the lunch, a speaking activity on mothers' issues was organized and led by a member of Amel's staff. The participants were proposed to express their resentments on this subject, to pay tribute and celebrate the mothers. At the end of the activity, flowers were distributed to all participants, and they were escorted by bus to the centre of Khiam around the middle of the afternoon.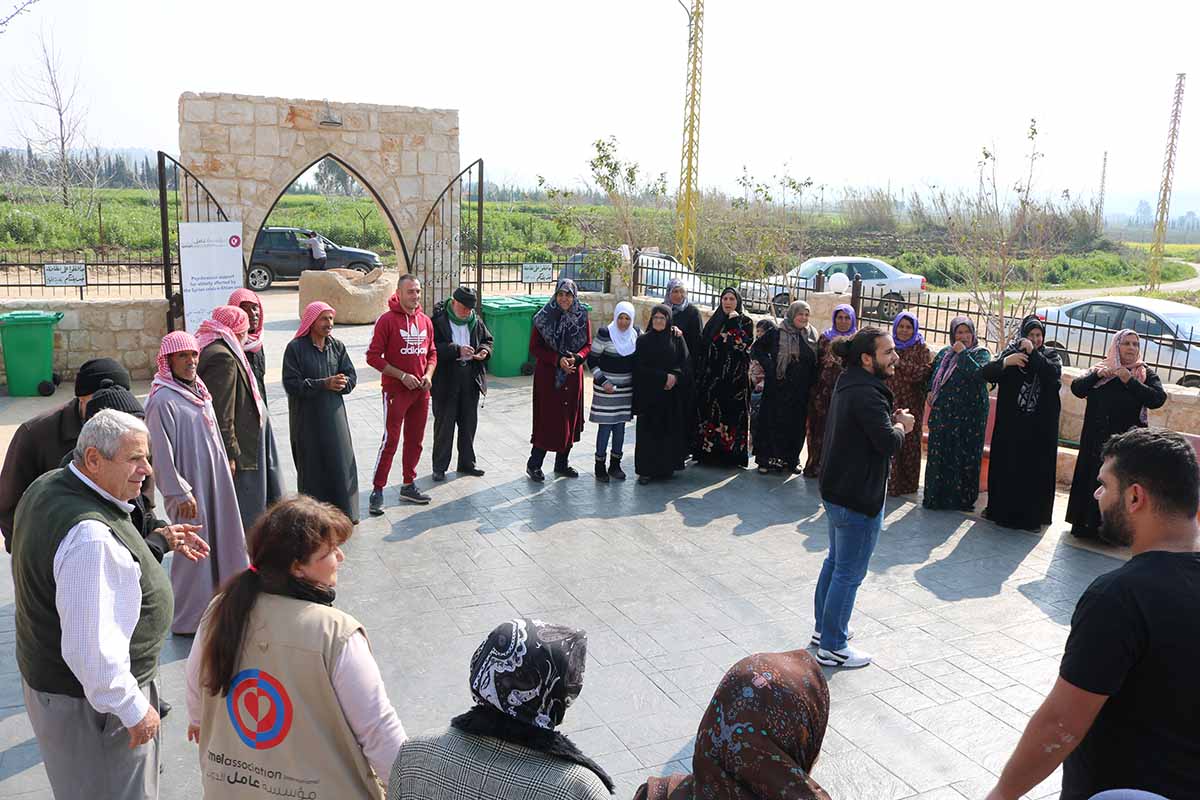 Amel and Caritas Germany have initiated a partnership in psychosocial support for elderly people affected by the Syrian crisis. The project, launched in July 2017, will benefit at least 500 elderly Syrian and Lebanese people. It includes the following activities: Collective garden and distribution of fruit and vegetable baskets, collective kitchen and distribution of hot meals, awareness sessions on nutrition, environment and other relevant topics for the elderly, as well as psychosocial support activities. 
On Friday, March 29, another activity took place in the centre of Haret Hreik, in the southern suburbs of Beirut. All the children in each class from grade 3 to grade 7, who attend tutoring classes twice a week at this centre, prepared and repeated a small singing show that they performed in front of their mothers.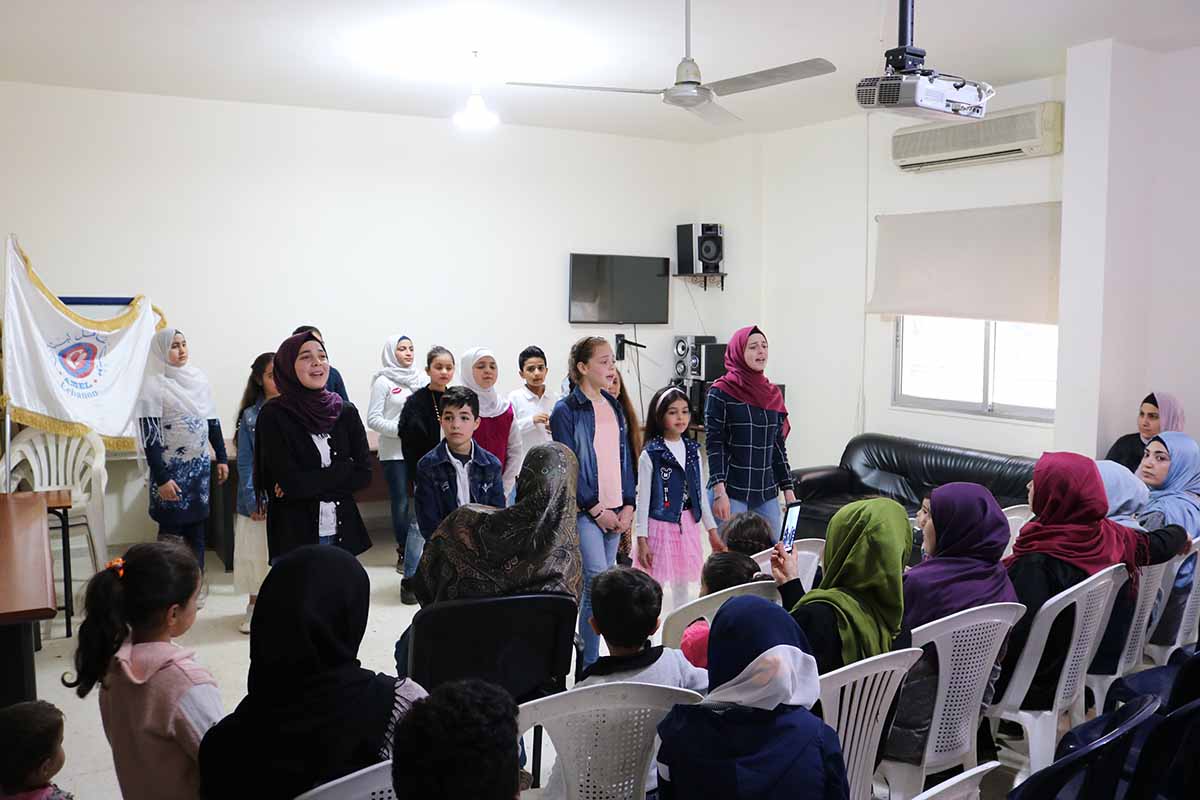 Several other events have also taken place in other Amel centres across the country, and some others ran until March 29, 2019.