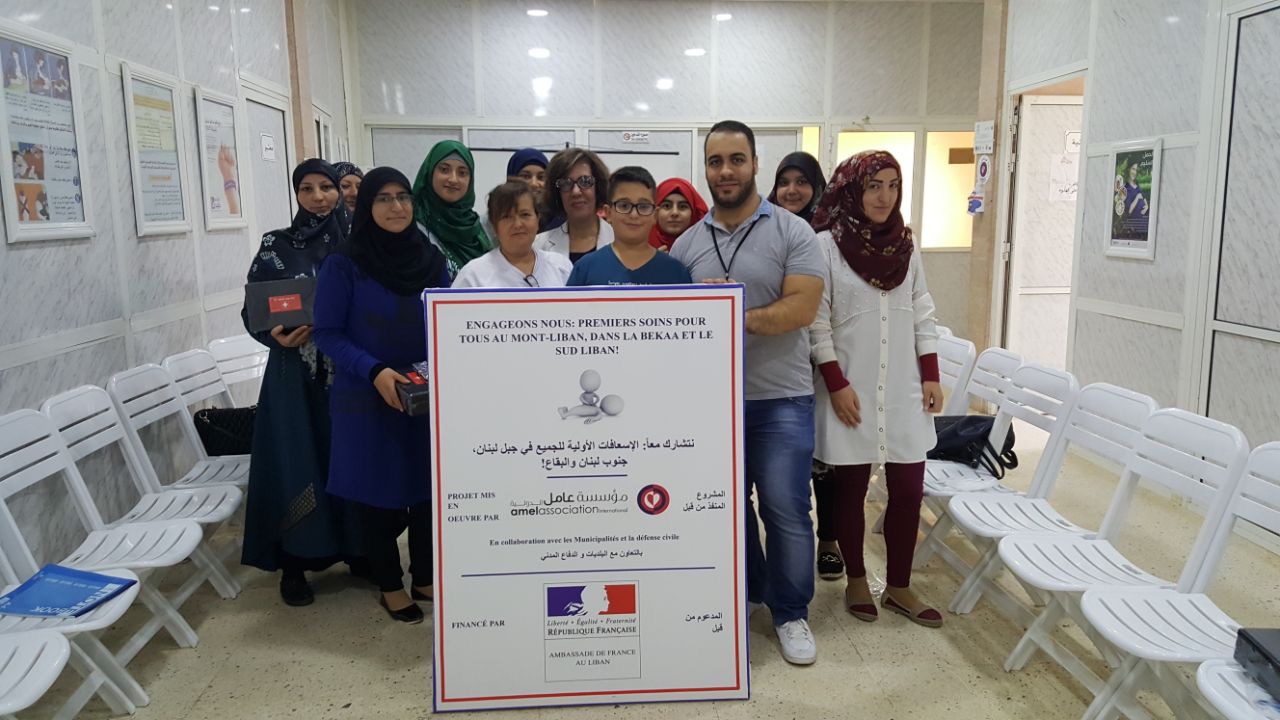 The project aims at ensuring the social and economic stability of the regions affected by the Syrian crisis, notably the areas of El Ain, Hay El Sellom and Khiam, by engaging the woman and youth in the reinforcement of health basic services. To do so, First aid cycles of 2 months will be conducted in each center.
Participants are formed on first aid and then coached for employment. After the coaching sessions, participants will be conducting awareness sessions related to alimentation, health and all the new knowledge they have acquired during the trainings.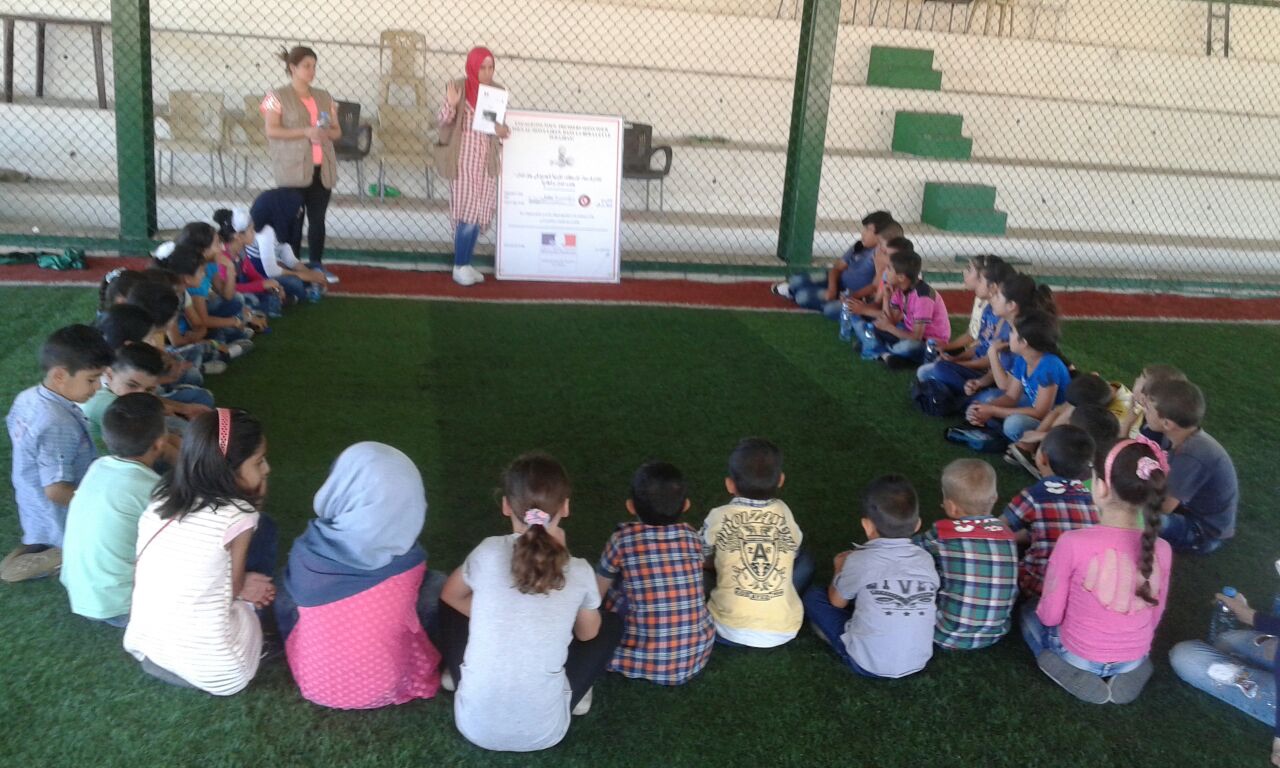 Participants are also volunteering in health campaigns organized in different regions such as Mount Lebanon, Bekaa and South Lebanon.
In the framework of this project, Amel Association is working in collaboration with:
The civil defense, to define the content of the curriculum;
Municipalities, to inform about the project and host the monthly coordination meetings organized by Amel; Social development centers, to host some of the first aid trainings;
Public schools, where awareness sessions will be conducted;
Others: NGOs, local institutions.
Donor
"The French fund for Innovative Projects from Civil Societies and Coalitions of Actors (PISCCA) is an instrument from the French Embassy to Lebanon to support projects from local Civil Society Organizations (CSOs).