The new Amel's Education Mobile Unit (EMU), or Amel Bus, will reach more than 600 Syrian children in Informal Tented Settlements (ITS) in the Kamed el Loz area, Bekaa, providing them with retention support activities, psychosocial support, recreational and cultural activities.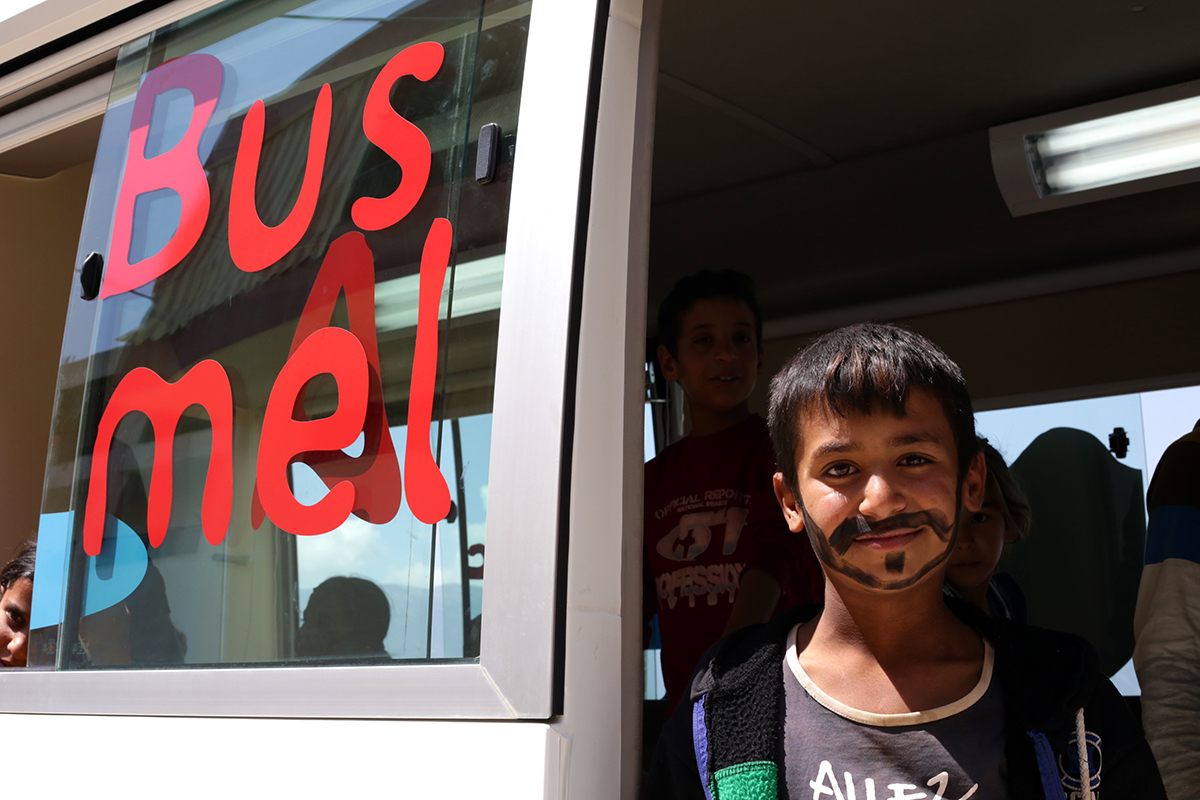 "We work for the dignity of the human being, and we strongly believe that supporting children in getting an education is just about their dignity", said Dr. Kamel Mohanna, president of Amel Association International, during the inauguration of the new Education Mobile Unit (EMU) in Amel's Kamed el Loz center, West Bekaa, Lebanon on May 15th.
The new Amel Bus is fully equipped with educational materials, and a room for psychosocial consultations, as well as a screen to project movies and awareness raising videos. Every day, a team of teachers, animators, social workers and a psychologist go with the bus to the Informal Settlements to provide children with homework support, remedial sessions in Arabic, Math and Foreign Languages, as well as recreational activities.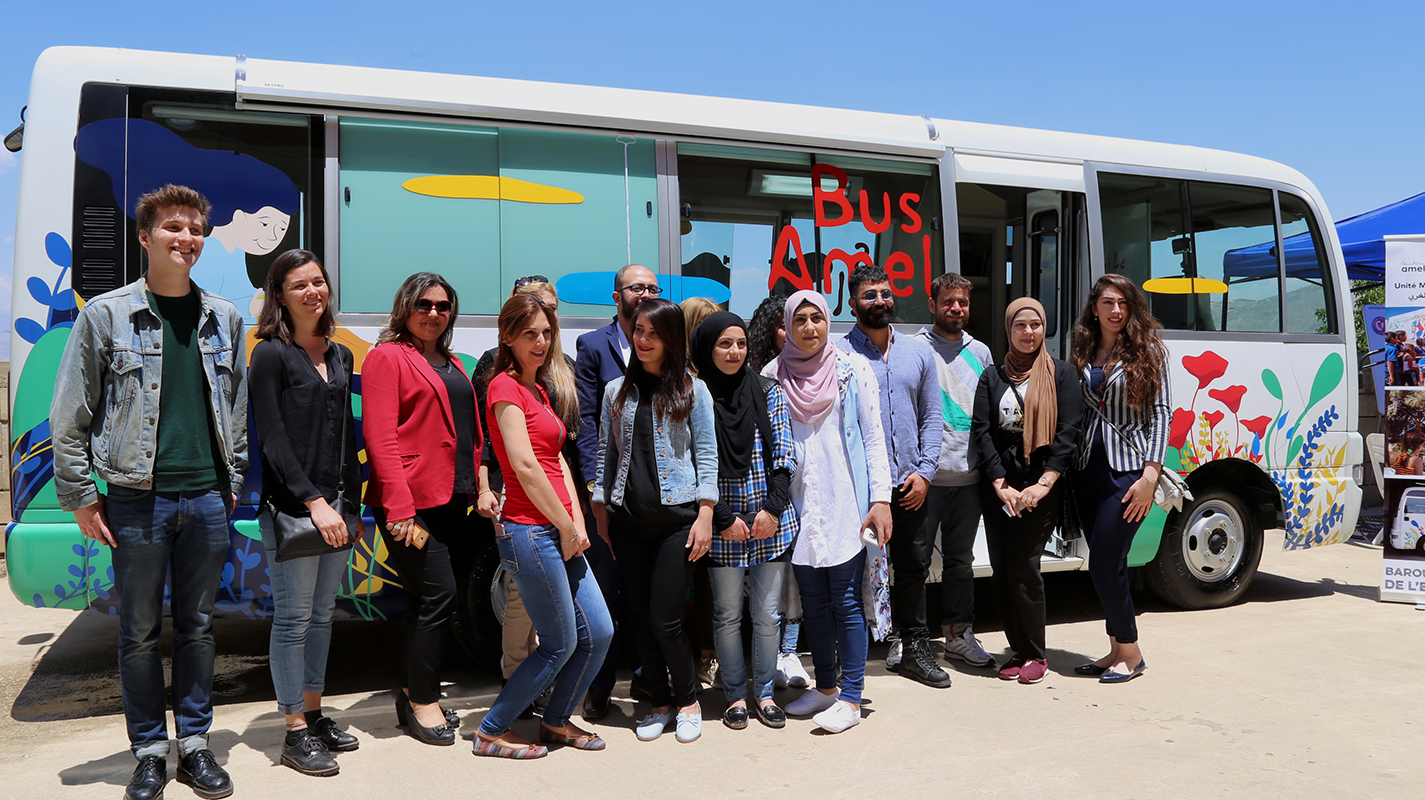 The EMU project aims at supporting the children in their access, stay in and success into the education system by bringing education, cultural activities, and psychosocial support directly in the Informal Settlements, where the children live.  Education, indeed, is one of today's biggest challenges in Lebanon, both amongst refugee and host communities. In fact, among the 1.5 million Syrian refugees in Lebanon, nearly 600,000 are school-aged children (3 to 18 years old), but only 48% of them are enrolled in schools.
The Syrian children face specific difficulties to get enrolled or to succeed in the Lebanese public system, due to lack of space and frequent discrimination; to economic difficulties – most families cannot afford the transportation cost, nor sufficient clothing, school material or food; and to academic – important difference between Syrian and Lebanese curriculum, frequency of parent's illiteracy, learning disabilities due to traumatic experiences or abuses.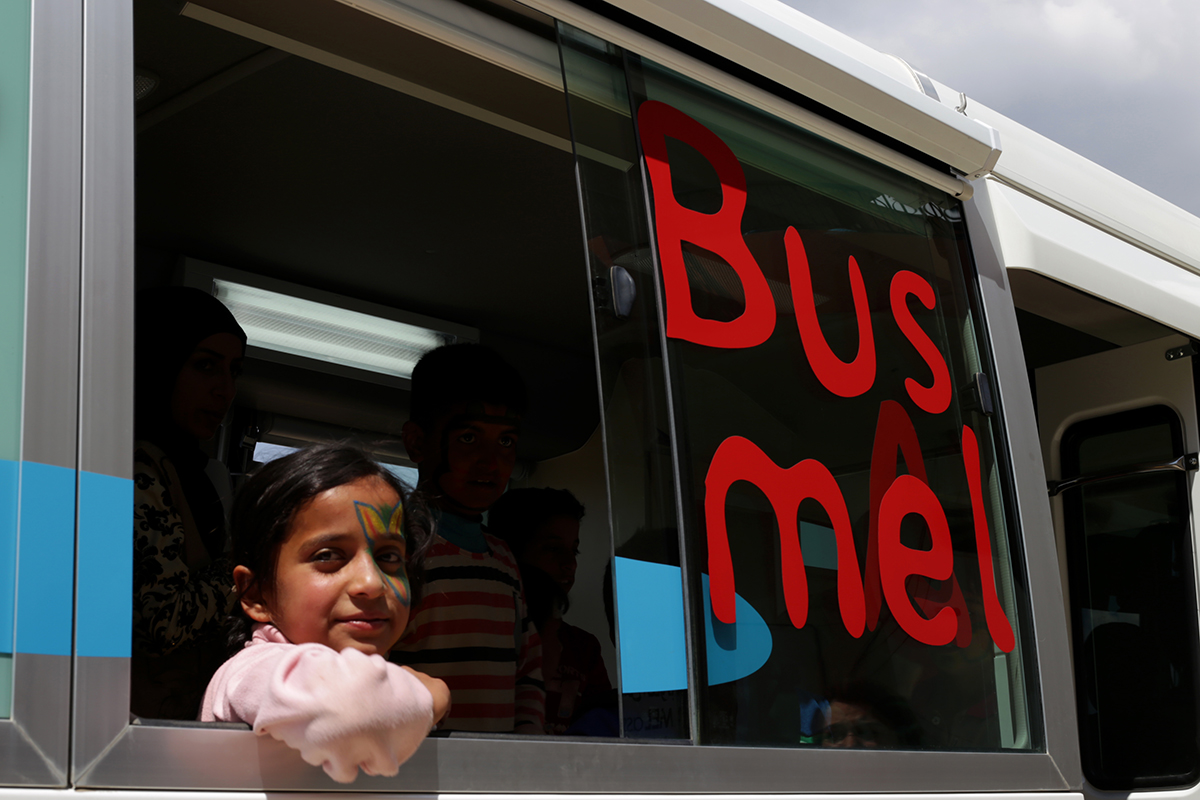 Within the framework of Amel' Syrian Crisis Response, Amel has been implementing non-formal education activities since 2012, offering services to more than 60,000 vulnerable children, both in centres and informal tented settlements. In 2016, Amel launched the Education Mobile Unit (EMU) project in Khiam area, South Lebanon, and now a new EMU will operate in West Bekaa.
During the inauguration ceremony of the new Amel Bus, Dr. Mohanna emphasized the importance of the project that comes in addition to other activities of Amel, which has provided more than 2,200,000 services to Syrian refugees and works to develop humanity and the dignity of the human being, regardless of his political, religious or geographical affiliation.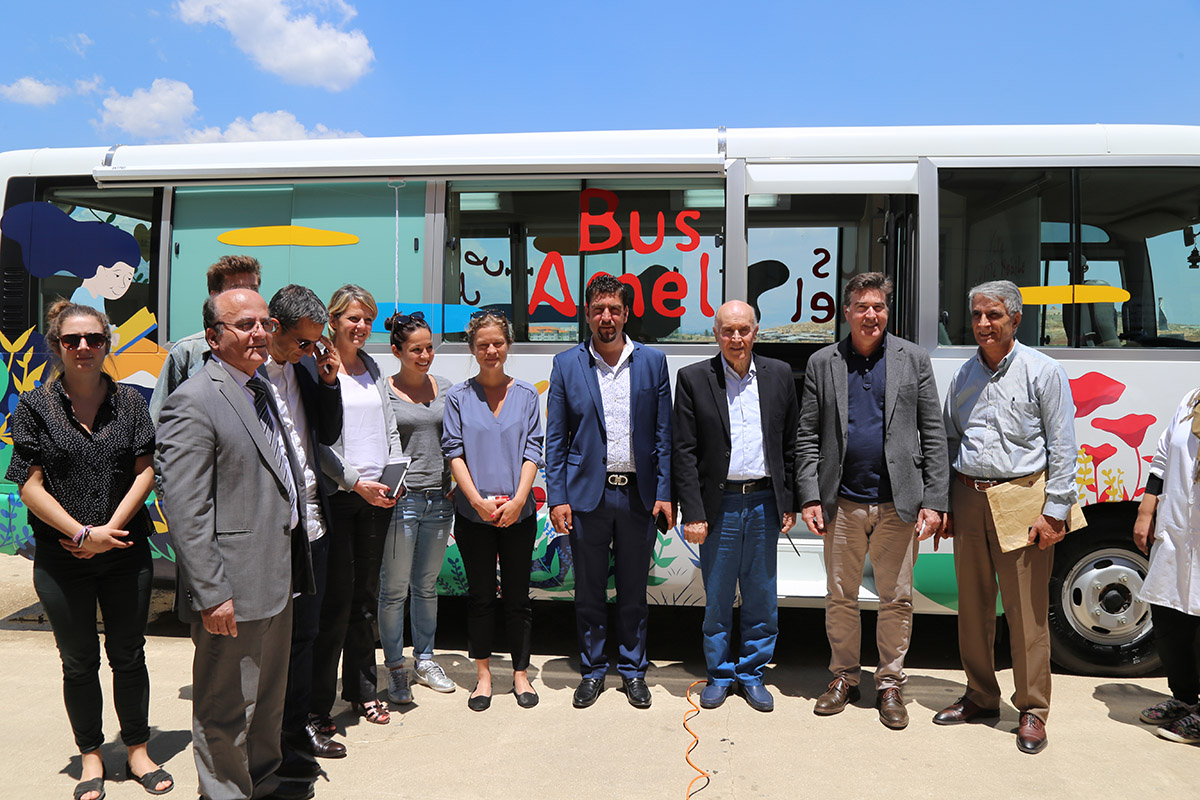 The implementation of this Amel project was made possible thanks to the support of the PSA Foundation (purchase of the vehicle), the French association Les Baroudeurs de l'Espoir (operationalization of the vehicle and financing of educational activities), and the French association Les enfants de la Méditerranée (financing of the bus illustration by the Lebanese artist Lucciana Baradhi and financing of cultural activities: circus, drawing.)