Last week children (11-14 years old) enrolled in Amel's Educational programs visited the exhibition 'Haneen' in Beit Beirut Museum and Cultural Urban Center.
The theme of the exhibition is particularly sensitive for those children, who are mainly Syrian refugees, as it is about the impact of war on childhood. In Fact, 'Haneen' is the result of 47 Lebanese and Syrian artists who have worked together to answer and illustrate 39 stories written by Syrian refugee children (aged between 10 and 14 years old) living in informal tented settlements in Lebanon.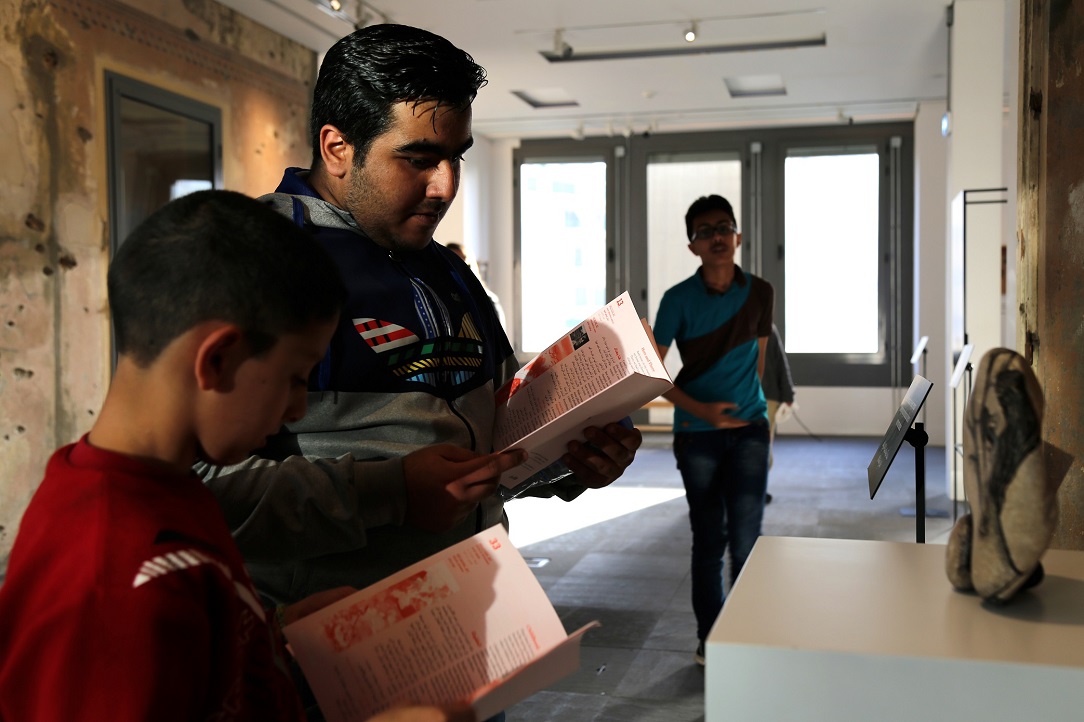 The visiting children, being part of Amel's centers' Educational programs, are in the same age bracket and they share similar experiences of war and displacement, and thus made the visit to the exhibition particularly interesting and sentimental.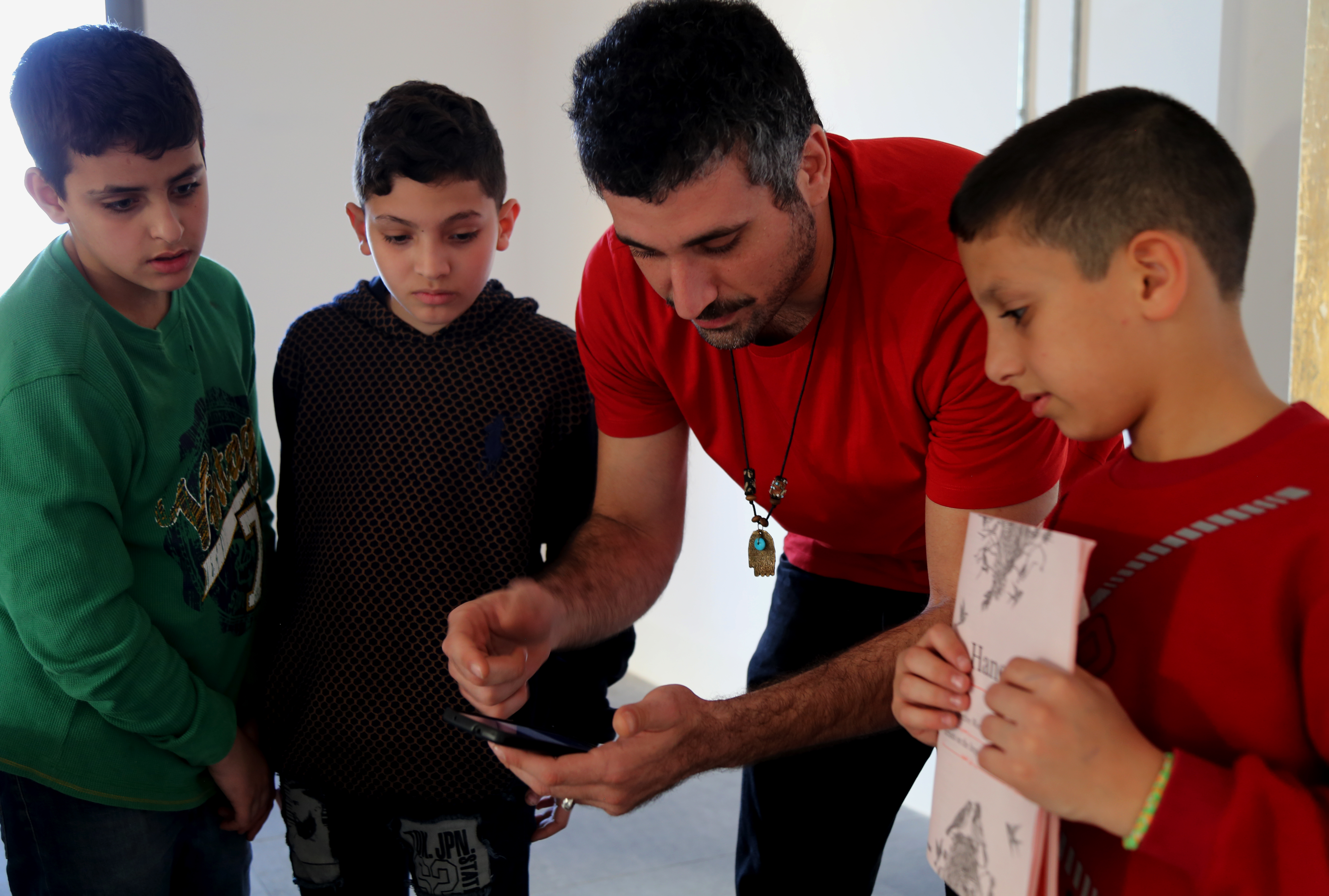 Girls and boys showed a great interest in the exhibition, and they had the chance to meet and talk with some of the artists and curators.
When the children were back to Amel's centers, they were grouped in classes to collectively think and discuss the exhibition and thus start creating their own stories and art pieces following the same guidelines of "Haneen".
The exhibition is prepared by UNICEF in partnership with Beyond Association, and is being held in one of  Beirut's landmarks, Beit Beirut, an Ottoman-style building that was partially demolished during the civil war.