Amel Association International had the pleasure to welcome The Flying Seagull Project, a group of professional entertainers who aim at giving those in need the opportunity to play and laugh together.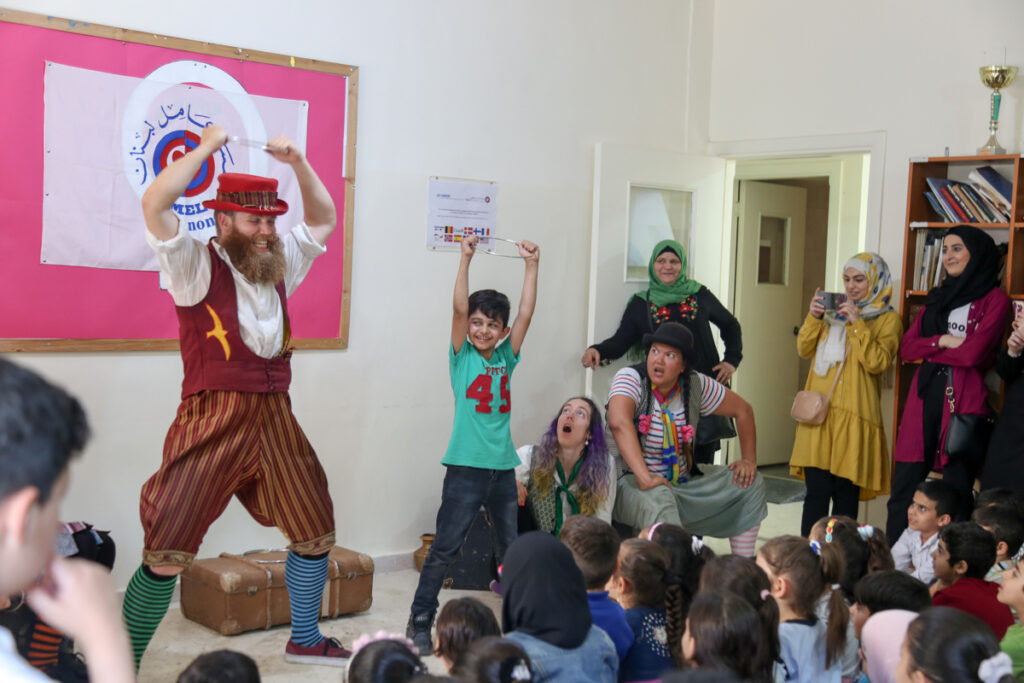 As a result of their work with Amel last year, the Flying Seagull Project dedicated a month and a half between May and June to partner up with Amel and perform several shows around Lebanon. They performed more than 60 shows for children, teenagers and elderly either with refugee or local communities in Amel's community centers, villages and even in the ITSs. Their shows included several magic tricks and in some of their shows they taught children several of their magic tricks.
The Flying Seagull project was created in 2007 by Ash Perrin as a charity with volunteer clowns, musicians, magicians and other performers who travel all over the world in order to bring laughter and games. As it stands, they have visited 15 countries to deliver needed laughter.
With the help of Amel, these shows were organized all over Lebanon including the South of Lebanon, Beirut,  Bekaa and particularly in the different Amel's centers in Ain El-Remmaneh, Hart Hreik, Tyre, Kamed el Loz, El Ein and Mashghara community centers.
The Flying Seagulls also accompanied the Protection Mobile Unit in order to entertain the street based children. They organized circus shows of almost an hour and provided workshops to pass on their entertainment skills and make it an interactive show for kids, as they play music, get involved in games, or teach circus skills.
Amel Association International takes this opportunity to expresses its deepest gratitude to the Flying Seagull Project for their initiative and for putting back the smile on the faces of the most vulnerable communities.  Amel also, wishes that this good action will be continued in the next coming year to bring happiness for the people in need.
The FLying Seagull Project in Lebanon with Amel Association International