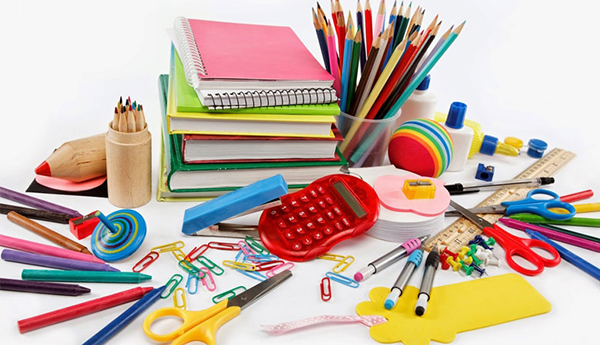 About Amel Association International
Amel Association International (Amel) is a Lebanese and non-sectarian NGO created in 1979. Amel works through 32 centers, 6 mobile medical units, 2 mobile education units and 1 protection unit, and for more than 40 years has supported the poorest regions of Lebanon, from Beirut and its South Suburbs to Mount Lebanon, Bekaa and South Lebanon. Amel offers accessible services for all in the following fields: food security, health, education, protection, child protection, gender-based violence, livelihood, promotion and protection of human rights and rural development.
APPLICATION SUBMISSION GUIDELINE
If you are interested to apply for this position, kindly fill out the job application form using this link: https://forms.gle/DZPmztJmfwDwSJ4m8
Please note that only shortlisted candidates who applied through the job application form will be contacted. 

Amel Association International is committed to diversity and welcomes applications from qualified candidates regardless of disability, gender identity, marital or civil partnership status, race, color or ethnic and national origins, religion or belief, or sexual orientation.
Amel has a Zero Tolerance policy on sexual exploitation and abuse, and sexual harassment: Candidates will not be considered for employment with Amel if they have committed violations of international human rights law, violations of international humanitarian law, sexual exploitation, sexual abuse, or sexual harassment, or if there are reasonable grounds to believe that they have been involved in the commission of any of these acts
THE PROJECT
The Kunu Antou project was launched in 2019 to offer quality education services to the most vulnerable children living in the vicinity of the Amel center in Haret Hreik. In February 2022, a new phase of the project will start with the implementation of the following outputs:
1- Improving the learning performances of 150 children at risk of school drop out
2- Enhancing the learning environment of 150 vulnerable children
3- Engaging the local community in the promotion of education 
Through the completion of these objectives, the project aims empower the most vulnerable children in their learning journey through their successful school retention. With the support of a larger group of community members (children, youths, adults), the Kunu Antou team (retention support project) will have a positive impact on the whole community and strengthen the right to quality education for all.
Within this project, the teachers for Retention Support will be strongly involved for the implementation of:
– Homework support during school year for vulnerable children enrolled in public schools
– Remedial teaching during the official summer holidays for children and young people
Task #1: Providing a quality education:
– Develop educational content (worksheets, booklets, etc.) with a coherent lesson plan to address the learning difficulties;
– Increase children's autonomy in completing their homework and ensure they grasped the lessons' objectives from the school;
– Be actively involved in the design of pedagogical exercise books for remedial teaching in summer and participate in the training of trainers;
– Use and develop efficient teaching methods to keep the children's attention (ex: active learning, learning by doing / playing, etc.);
– Encourage the children's cooperation and self-learning (peer to peer, tutoring, mutual help, etc.);
– Establish routines with the children during "class time", whether online or face-to-face activities (introduction, warm up activities, revision of previous lessons, transition, conclusion, etc.);
– Take initiatives to adapt the content and the method to the children's needs on a continuous basis.
Task #2: Protection:
– To be fully aware of Amel's Code of Conduct and Safeguarding policies and procedures and to ensure its implementation;
– Maintain positive discipline practices ("child friendly" class management) ensuring that children feel comfortable, safe and respected;
– To support the social worker / psychologist in engaging the community members in the children's learning (communication skills);
– Be ready to support in the organization of any specific activities to respond to urgent needs;
– To design and organize occasional activities (such as community event, distribution, etc.) in coordination with other team members according to the community needs;
– To implement continuously the protective measures for health protection.
Task #3: Monitoring & evaluation
– Design relevant tools to assess the children's progress (pre/post test, personal observation, etc.);
– To monitor the attendance of the children on a daily basis;
– To report to the social worker and the education assistant the results on time.
Task #4: Coordination:
– To coordinate on a daily basis with the Kunu Antou team members to adapt the collective response to the children needs (coherent response with animator, social worker, psychologist, etc.);
– To send pictures of the activities on the common WhatsApp group;
– Take initiative to find collective solutions to challenges due to context / situation changes and adapt the project's activities according to the retention support project goal (coordination meetings);
– To ensure smooth referrals with the field officer/ social worker / psychologist for individual cases (children, adults) with the internal referral pathways;
– To be continuously updated on the education updates (national, local updates with the public schools, MEHE, NGOs etc.) and relay information to relevant team members.
Working hours: 4 days/week, from 3:45PM till 7:00PM + additional hours (coordination/preparation meetings, events, distribution, etc.)
Monthly incentive:  480 USD
Deadline: 23/5/2023