The Ministry of Social Affairs and the Collective of Lebanese NGOs launched a solidarity campaign with the people affected by the earthquake in Syria, in cooperation with Amel Association International, Beit Atfal al Sumud and the Lebanese Red Cross, in order to support the Syrian Red Crescent, represented by its president, Engineer Khaled Hboubati.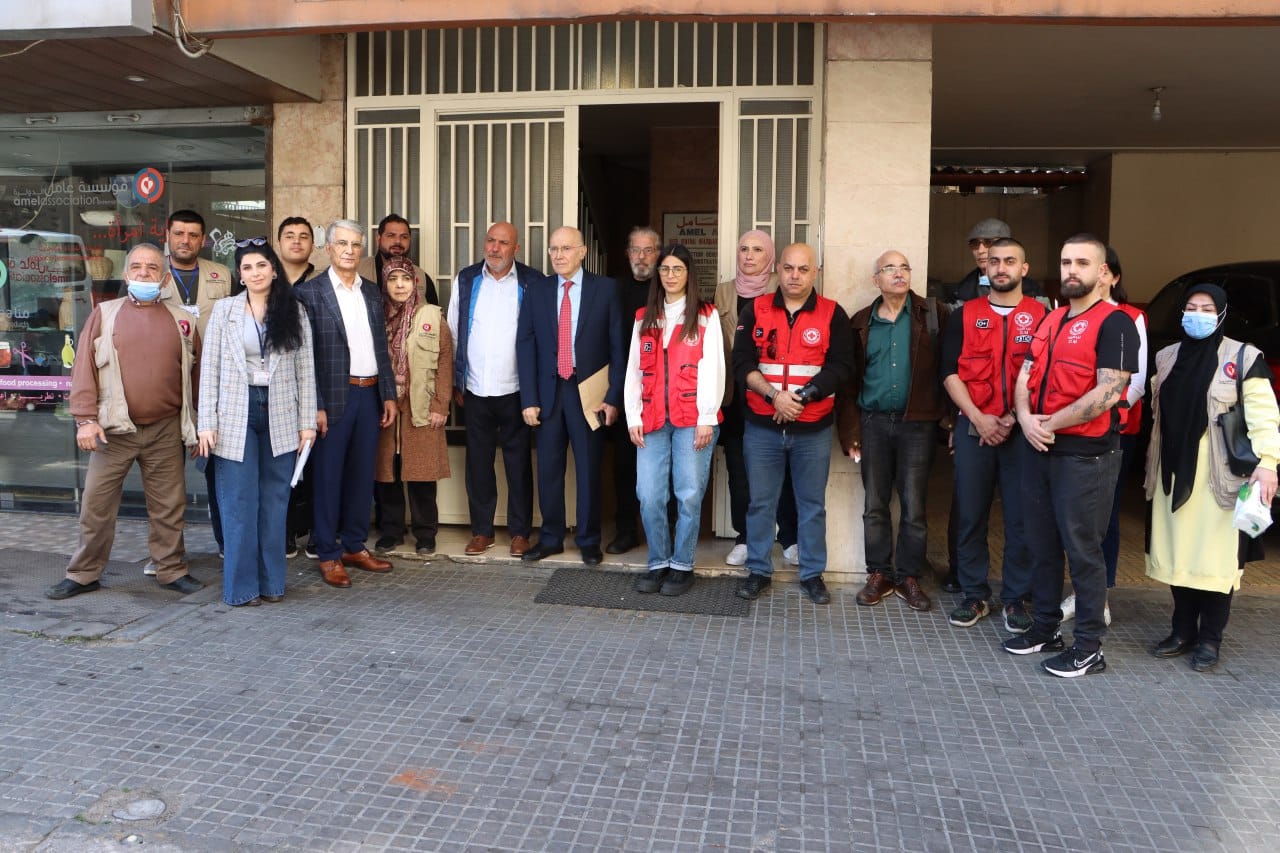 The convoy left Beirut from the headquarters of Amel International Association in Msaytbeh, in the presence of Dr. Kamel Mohanna, General Coordinator of the Lebanese NGOs Network and President of Amel Association International, his wife Fayda, as well as Mrs. Abeer Abdel Samad, representative of the Minister of Social Affairs, Dr. Hector Hajjar. Dr. Kassem Aina, President of Beit Atfal al Sumud association, Dr. Hussein Tahmaz, representing the Lebanese Association for Social Health, Mr. Mamoun Makhal, representing Shabibat al-Huda, a delegation of the Lebanese Red Cross, and Dr. Zeina Mohanna, member of Amel's board of directors, were also present.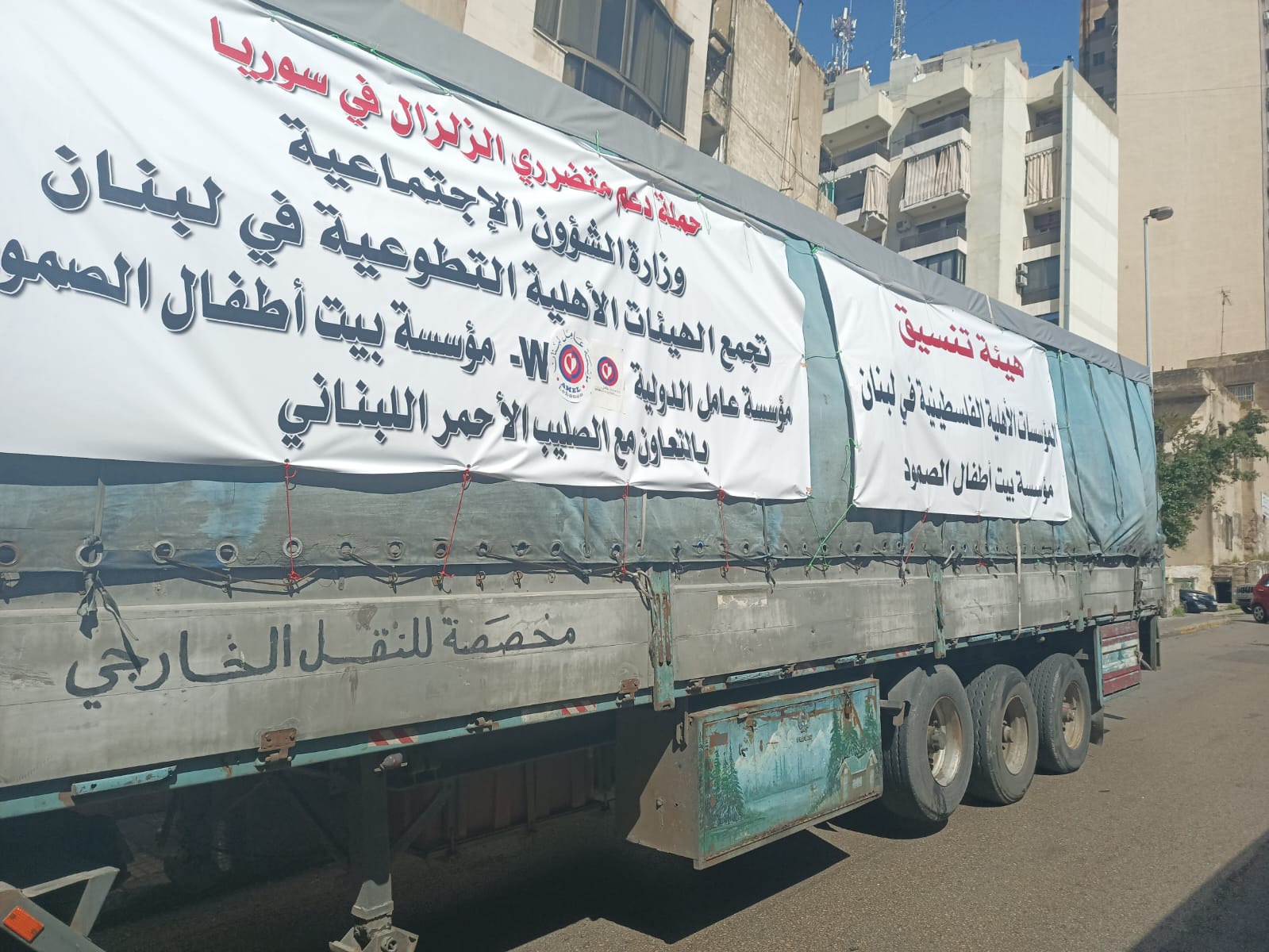 During his speech, Kamel Mohanna announced that the Lebanese NGOs Network, as well as the Follow-up Committee of Lebanese and Palestinian Civil Society Organizations, stood by the victims in Syria and Turkey, two regions that have been devastated by war, as well as by an unprecedented economic and climatic crisis. The principle of civil protection requires all parties to cooperate in order to provide relief and assistance to civilian populations, regardless of their affiliation. While the crisis primarily affects marginalized and vulnerable populations, sometimes displaced, who suffer from the destruction of hundreds of service facilities (health, education, etc.) and thousands of homes, Kamel Mohanna insisted that "the Lebanese NGO Network will not bend to any intimidation or threat when it comes to saving lives, preserving human dignity and guaranteeing people's rights." According to him, the speeches that hinder the process of rebuilding Syria and restoring the society at all levels, and ultimately harm the interests of popular groups, constitute a crime against humanity.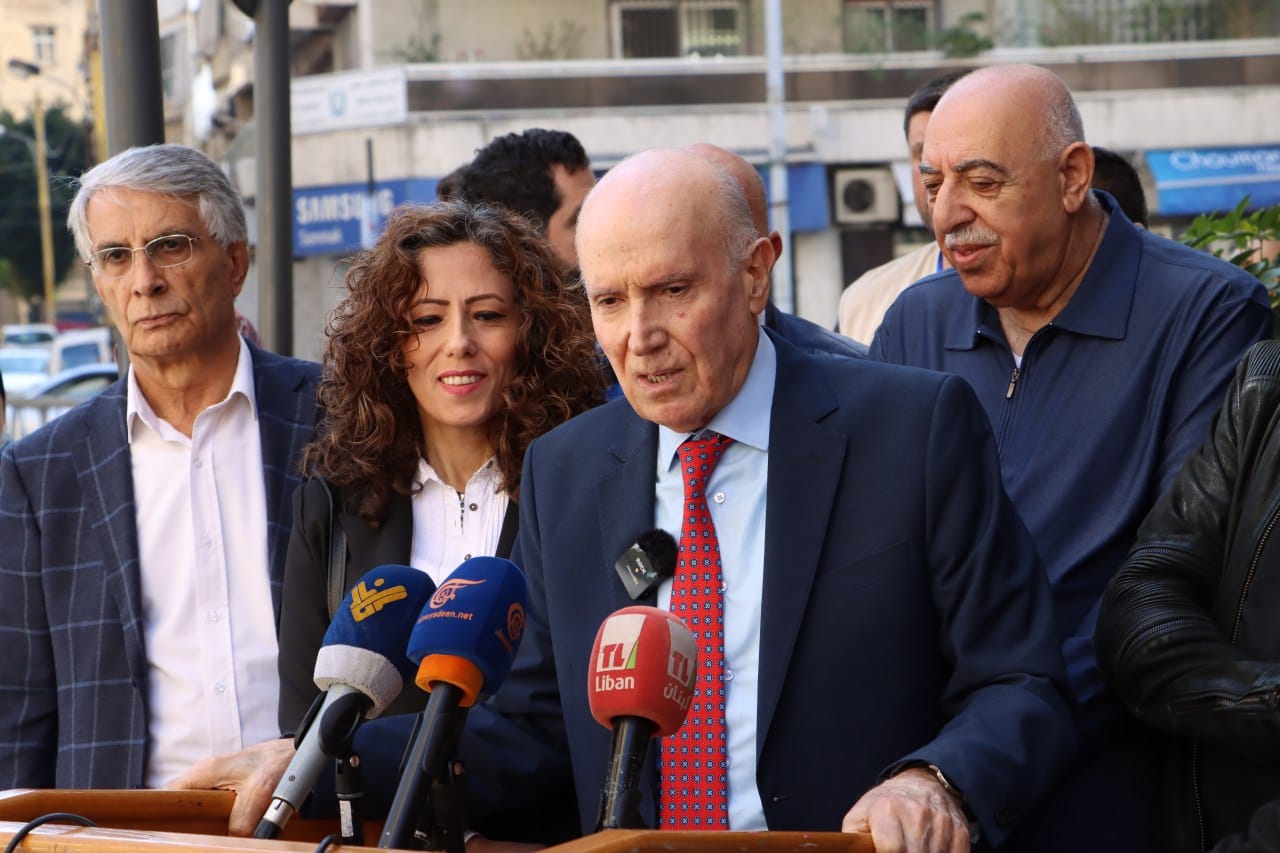 This solidarity convoy is a continuation of the efforts of the members of the Lebanese NGO Network and the Follow-up Committee of Civil Society Organizations, which have come together to coordinate the humanitarian response to Syria. Caritas, the Middle East Council of Churches, the Islamic Health Authority, the Lebanese Association for Social Health, al Makassed and Secours populaire were among the first to show their support to the victims of the earthquake, along with Aide populaire, the Marouf Saad Foundation, the Farah Foundation, the Arc-en-ciel Association, the National Association for the Rights of the Disabled, the Association of Friends of the Disabled and Shabibat al Huda. 
We will continue to work together to provide the necessary support to those affected by the earthquake, and we will continue to work tirelessly towards human dignity.