Lebanon's parliament should quickly pass legislation to end child marriage in the country. Lebanon has no minimum age for marriage for all of its citizens or any civil code regulating personal status matters. Instead, religious courts set the age based on 15 personal status laws, some of which allow girls younger than 15 to marry. A draft law, introduced on March 28, 2017, would set the minimum age for marriage at 18, with no exceptions.
The draft law would penalize anyone contributing to or complicit in the marriage of a child with fines equal to 10 times the minimum wage and prison sentences ranging from six months to two years. The bill was prepared by the Lebanese Women's Democratic Gathering and introduced by Elie Keirouz, a member of parliament.
According to recent research by international specialized organizations, each year, 15 million girls are married before the age of 18, especially in middle east and Africa, "and if there is no reduction in child marriage, the global number of women married as children will reach 1.2 billion by 2050 with devastating consequences for the whole world" according to girls, not brides association.
Child marriage violates girls' rights to health, education, and opportunity. It exposes girls to violence throughout their lives and traps them in a cycle of poverty, thus Amel started implementing a project in collaboration with UNFPA dedicated to spreading awareness about this dangerous topic among both refugees and local communities targeting 8400 families and girls through 3 years.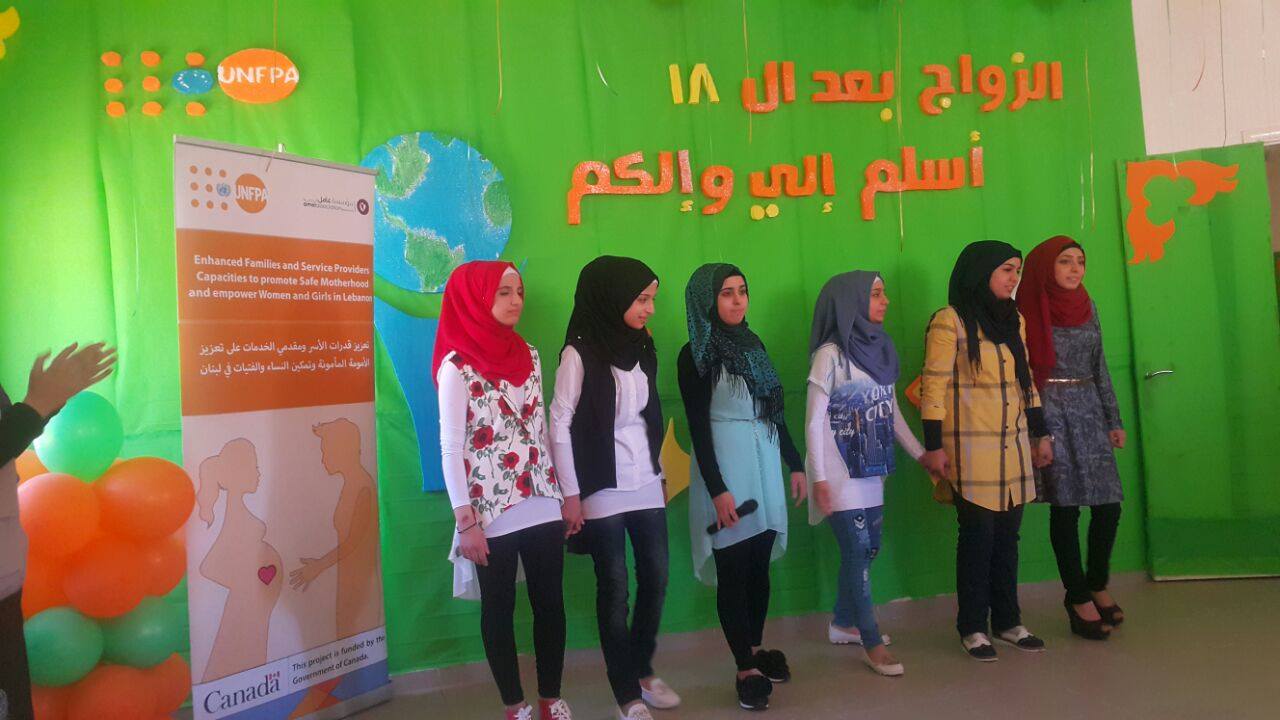 Addressing this topic, Amel's Mashghara, Mahdi Eidi health care, and development center organized a community event about early marriage consequences on July including a lecture given by Mashghara's Imam Alshiekh Abbas Deebeh encouraging families and girls to choose education and not early marriage.
Volunteers and local communities from Mashghara and Al Ain towns attended the event and participated in its activities, while the girls themselves designed many painting and posters addressing this issue.
According to a 2016 UNICEF report, six percent of women in Lebanon ages 20 to 24 married before they turned 18. Child marriage appears to be on the rise among the more than 1 million Syrian refugees in the country, with one 2017 study finding that 24 percent of refugee girls ages 15 to 17 are married.