Amel Association International was delighted to welcome Caritas Germany to Amel's development center in Khiam, South Lebanon. Four members of Amel staff in headquarters traveled to the site with Christoph Klitsh-Ott, Caritas Germany's Head of Middle East and North Africa Department and Susanne Schnurr, Caritas Project Officer. Caritas Germany has been working with Amel to enable psycho-social support (PSS) for elderly people affected by the Syrian crisis in Khiam since March of this year.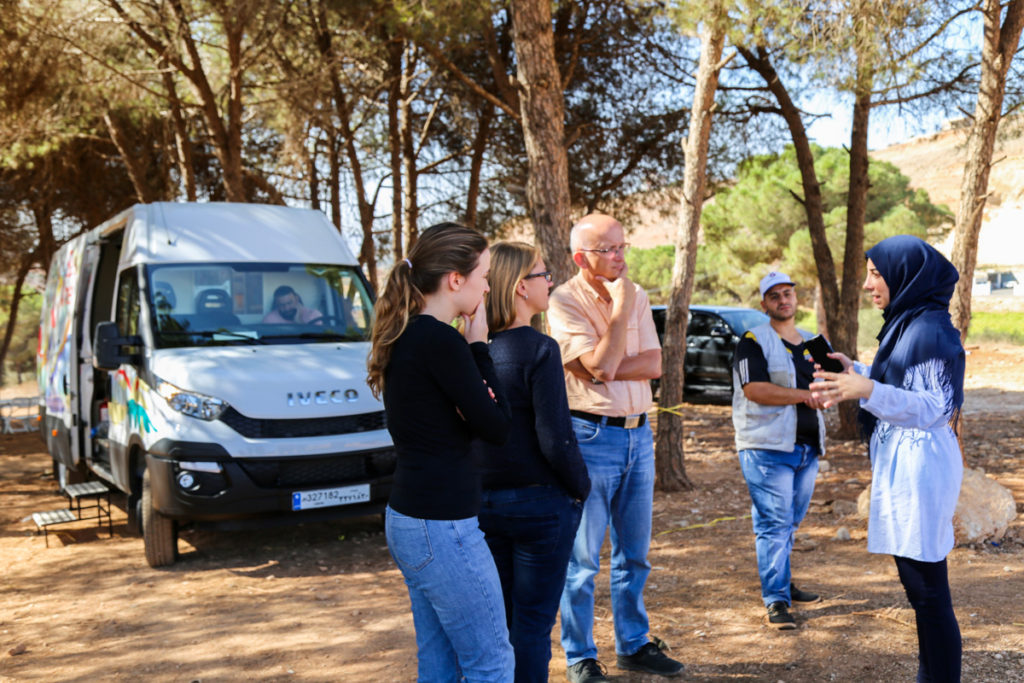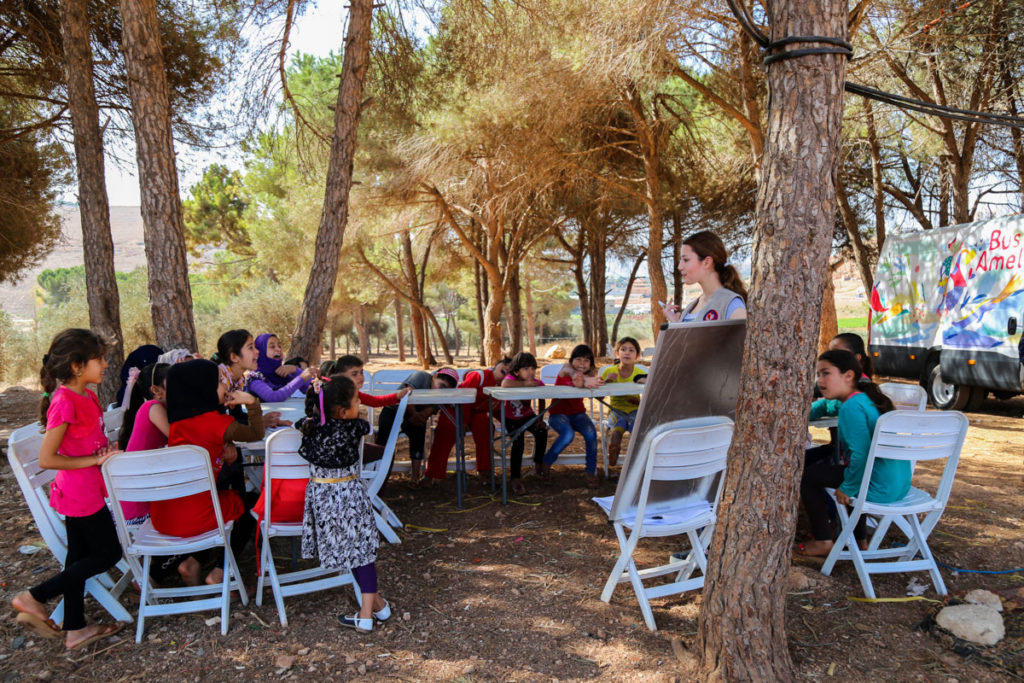 Not too far from Khiam city – infamously known for its notorious detention center – is Marj El Khokh informal tented settlement in Nabatieh, a site that is hosting around 1,000 Syrian refugees according to Amel's own data collection in March 2018. Caritas saw one of Amel's two mobile educational units holding an English and a mathematics class on the peripheries of the settlement for refugee kindergarten-aged children. The project is funded by Action Humanitaire France, and Caritas were interested in seeing Marj El Khokh where some of its PSS beneficiaries have come from.
Amel and Caritas then visited Dar Al Ahel, an elderly persons center independent from Amel, but where many of Caritas's PSS beneficiaries have been receiving their support. Dar Al Ahel also provides a platform for them to engage in gardening and cooking lessons, art therapy, and community awareness sessions. Local staff provided a tour of the facilities, which includes a large kitchen and a beautiful communal garden.
The final stop was Amel's Khiam medical center. Across two floors beneficiaries are offered a range of services – from child vaccination and fetal monitoring, to dentistry and x-ray imaging. The center also boasts an impressive grove for beneficiaries to interact with one another and learn agricultural skills that they can later bring to their communities.
 – Alexia Faus