On Friday, May 3rd, Amel's teams in the Bekaa initiated an awareness day in Kamed el Loz, particularly on child labour. This event, organized on the occasion of Labour Day, took place at the Kamed el Loz Public Park where 250 children participated in a 'rally paper' that lasted all morning.
The organization of this event was of great necessity. Indeed, child labour is one of the greatest issues faced by the Lebanese society nowadays due to poverty and lack of income. This phenomenon is most often found among the most vulnerable families, both within refugee populations and host communities, and it's good to remind that children who work are often the contribute in supporting their families.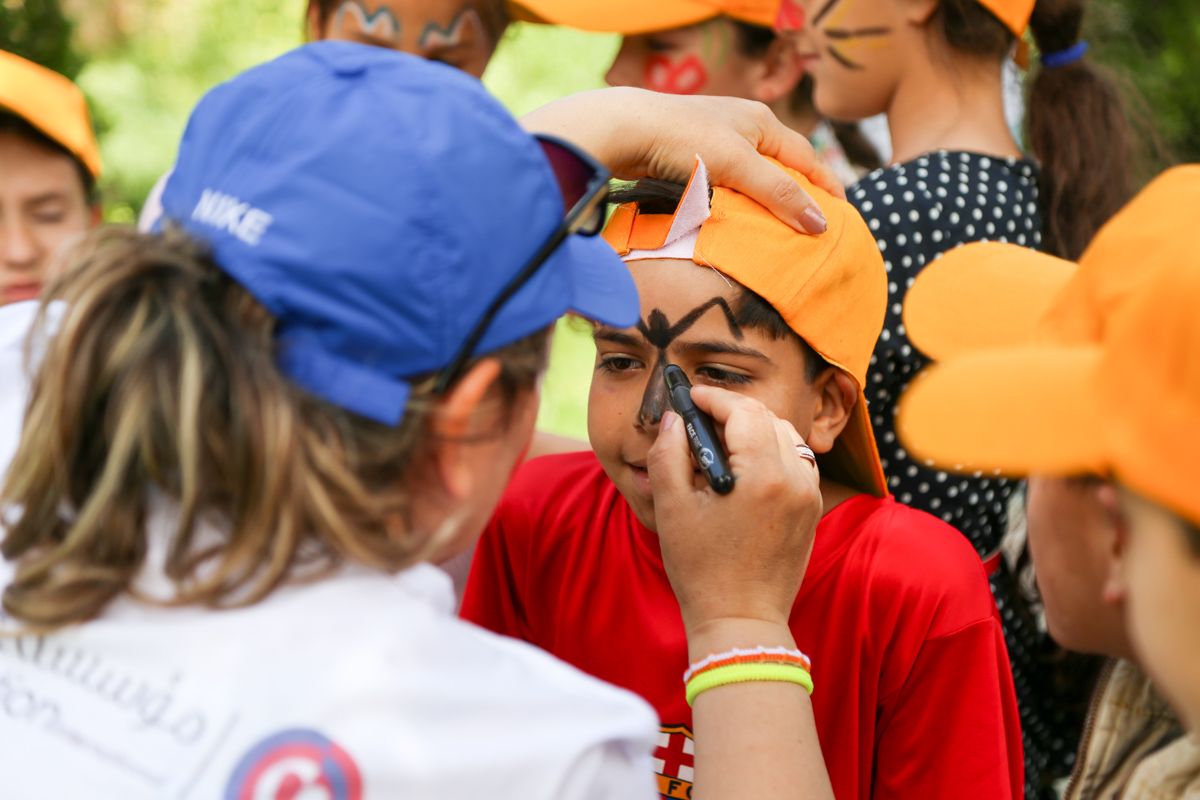 The consequences of this phenomenon are that the children engaged in labor are toiling long hours for low wages, exposed to violence, exploitation and abuse and deprived of education.
According to the Lebanon Crisis Response Plan (LCRP), 1.5 million Lebanese are now considered vulnerable due to the Syrian crisis; and according to the same source there are more than 3 million people in need of assistance in Lebanon, more than half of them women and children. Even though Child labor existed in Lebanon prior to the Syrian crisis, the numbers of children engaged in labor in recent years have increased since 2011.
Thus, in Amel's approach to working for social cohesion between communities, as the NGO tries to ensure it daily through its various services, the event was open to Lebanese children from the village and Syrian kids living in the informal camps around. It should be recalled that this event can be seen as an extension of the work provided by Amel's psychosocial support teams on a daily basis.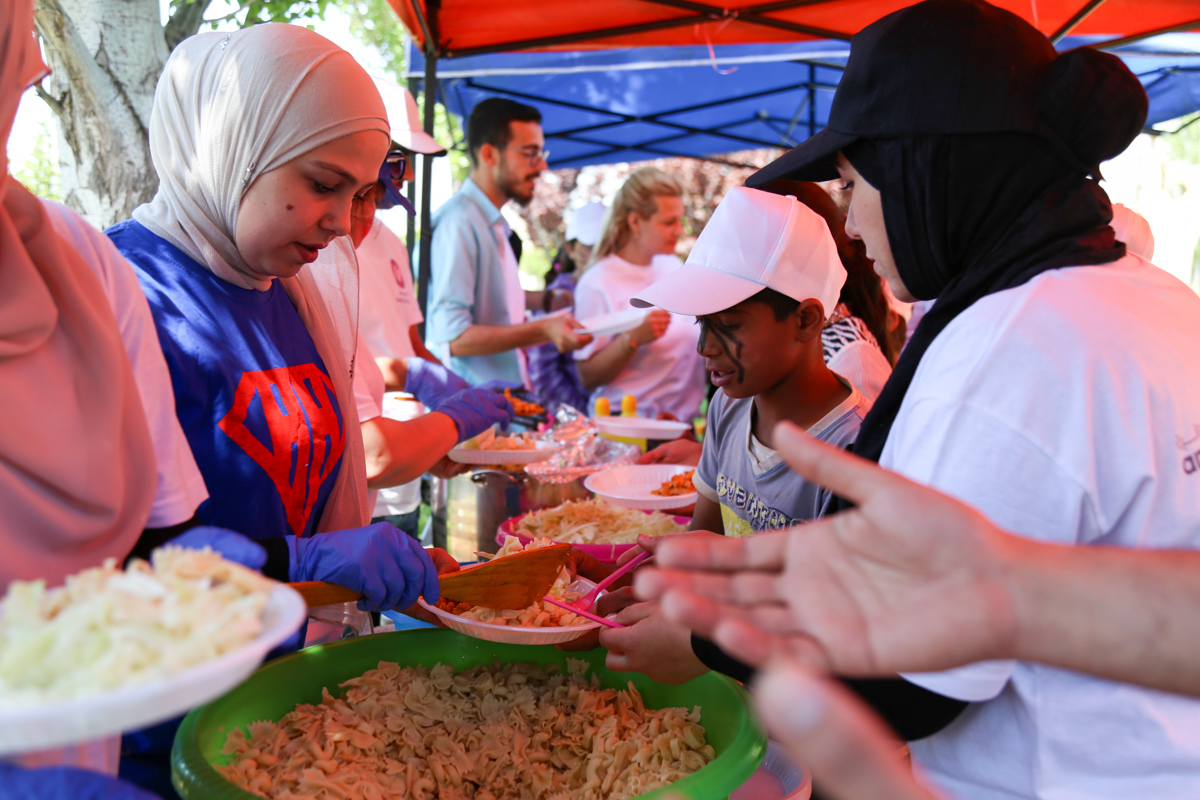 To make this festive day a success, Amel was able to count on his team in charge of child protection but also on those of the Mobile Medical Unit (MMU) and the Mobile Educational Unit (MEU) in addition to 25 volunteers who came to bring their help. "This shows once again the spirit of solidarity that prevails within Amel," says Hecham, education field coordinator at Amel.
During this day, Amel was also able to count on the support of Food Blessed, that provided meals for the 250 children who took part in the event in addition to the teams present on site, for a total of about 300 plates.
Another highlight of the day was the performance of the members of the Flying Seagull troop, who played a major role in the success of this event. This is a group of clown artists who travel around the world with the sole purpose of giving or making the most vulnerable smile.
Finally, the success of this event is due to the many activities and workshops offered throughout the day to remind children that they can and should be nothing more than children.