At Amel we consider that theatrical education is very essential in the development and progress of the human culture. Therefore, and as part of the project "Madrasati Ahla II" that is being implemented in our Ain el Remmaneh Social Development Center in collaboration with the Italian Agency for Development Cooperation and Un Ponte Per, a Kids Festival was prepared at Douwar Al Shams theatre in Beirut.
Dr. Kamel Mohanna along with the education, child protection and youth empowerment teams of Amel as well as the representative of Un Ponte Per, Ms. Angela Mariotti, in addition to the family members of the children and beneficiaries of the Centre all attended The Kids Festival "of the Kids by the Kids".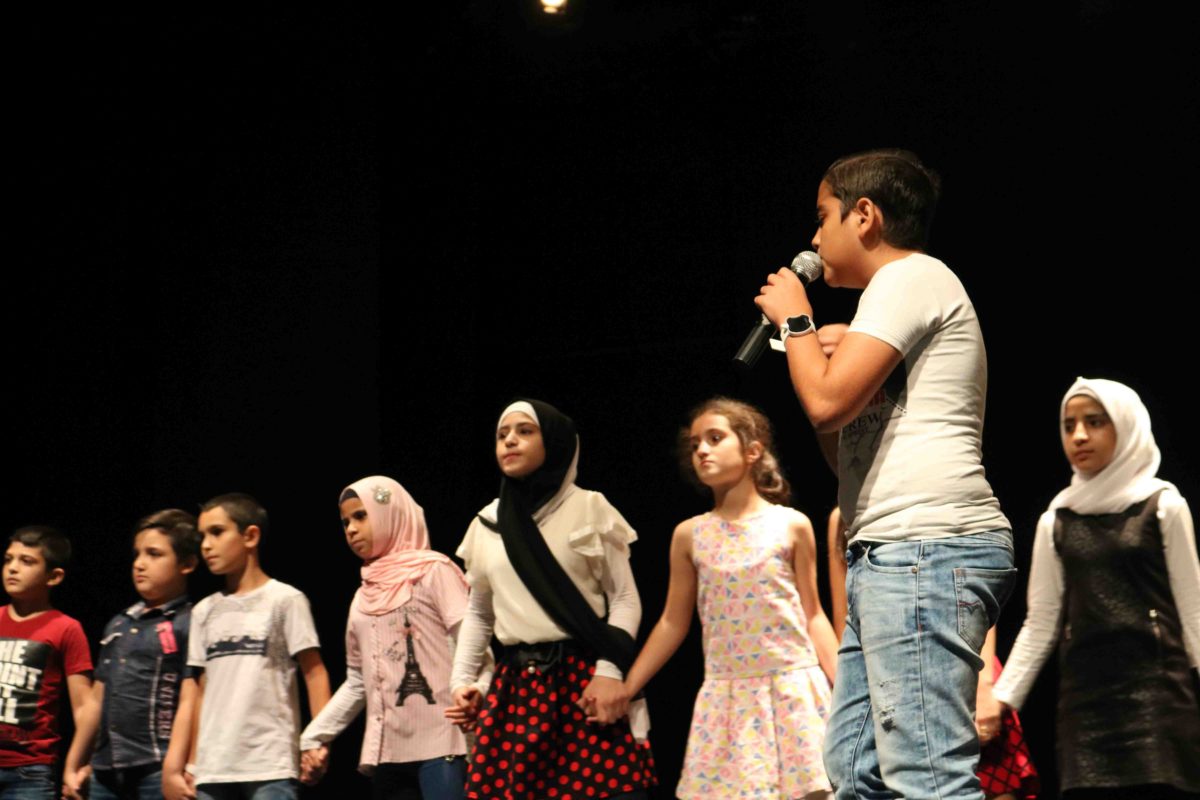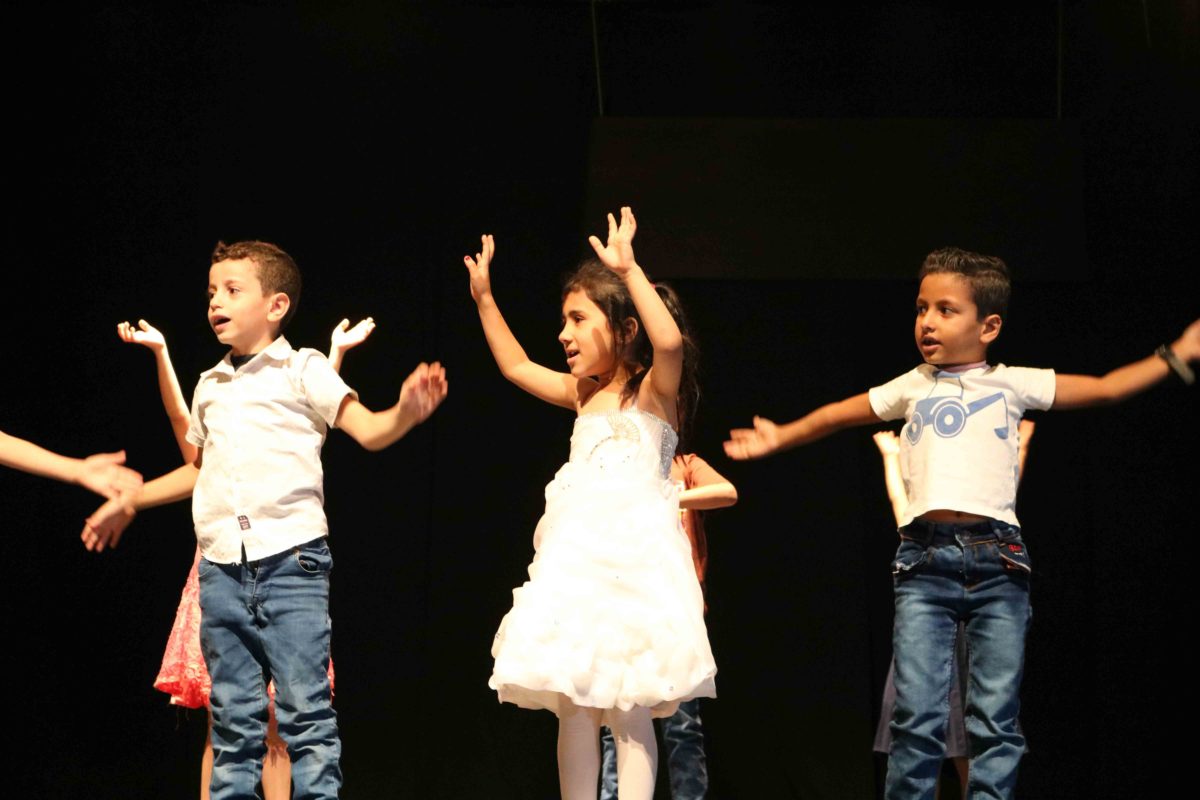 Two hundred children from Syria, Lebanon, and Iraq showcased various theatrical performances, which they have been trained to execute over the last month at the center. They performed various shows mimicking their daily lives and culture as well as sketches to raise awareness towards different topics including healthy food and harassment.
The event started with a word by Dr. Mohanna welcoming everybody and talking a bit about Amel's past and its journey until today mentioning all the achievements that it has done throughout the civil war and with the Syrian refugee crisis today in Lebanon. Further on, Dr. Mohanna thanked all the kids, the teachers and everyone from the Amel Ain el Remmaneh center that worked on making this event a success.
He also mentioned Amel Association International's philosophy that consists of the following five focal points:
1- All humanitarian actions should focus on working with marginalized groups rather than working on the theoretical approach.
2- Always support justice around the world and primarily focusing on the fair cause of the Palestinian people
3- Reject the double standards of the First versus the Third world societies.
4- Always work on a fair Distribution of the Globe's wealth and goods equally between all humans and societies.
5- Encourage welfare systems and the social justice approach among all countries.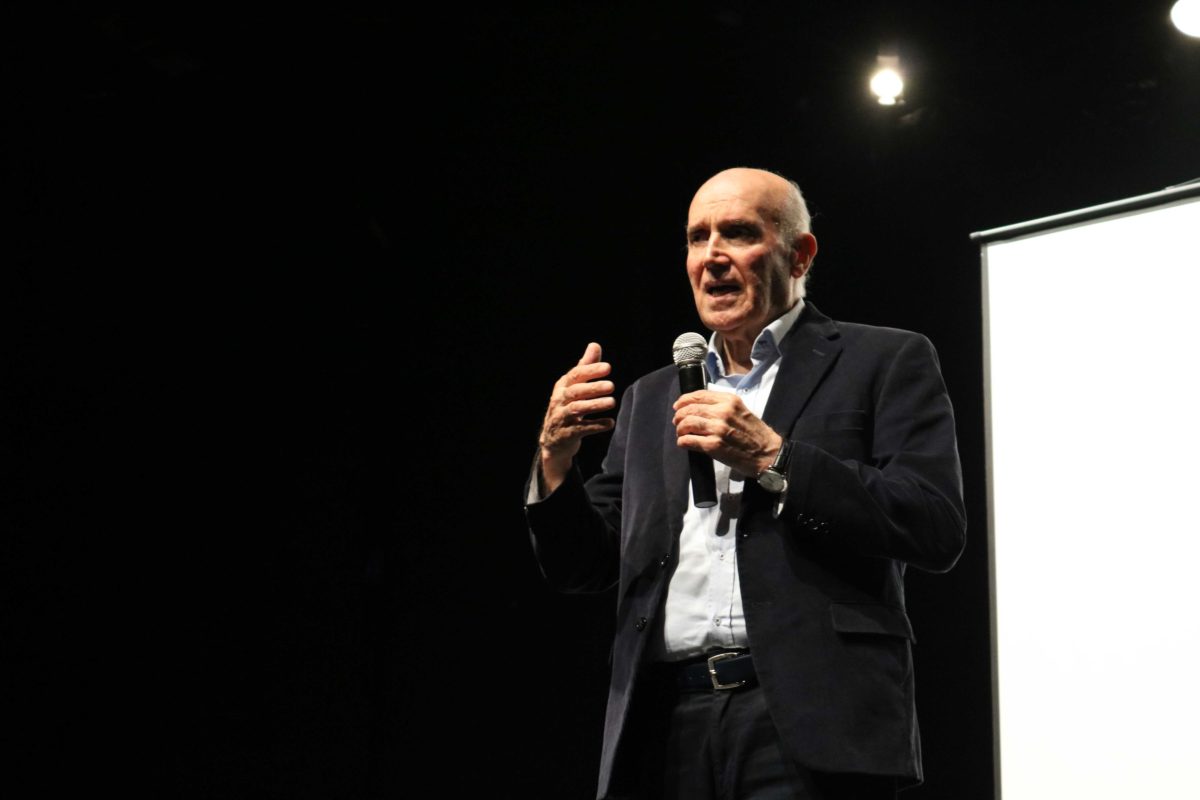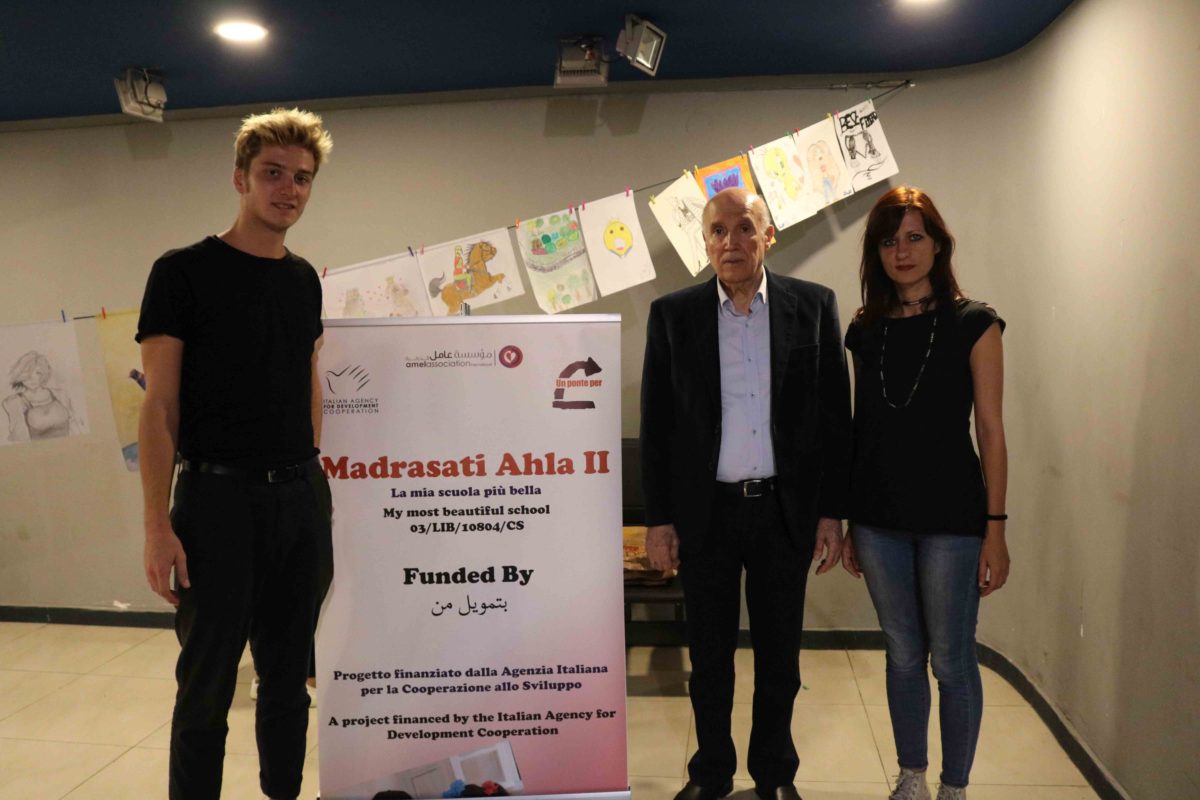 Dr. Mohanna then addressed a word of encouragement and advice to the children in order to acknowledge their contributions and let them know they are valued: "We rely on you to construct a better life for future generations hoping for a better future for the region."
Towards the end of the Festival, you could really see how happy the kids were at performing in front of their families and friend. And at the end, they all received a gift of the payment of all their school books for the upcoming school year.