We are the safety for those in fear, so there is no doubt for us from the moment we decide to dedicate our lives to this cause" said Mayssam Kibar, Amel's social worker in Ersal center, explaining her 3 years of volunteering.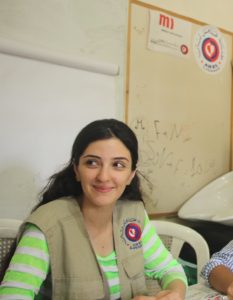 Mayssam narrated how her life has been highly affected since 2012 given that the Bekaa district now bears a huge burden caused by the Syrian crisis including economic, social, security, and political effects in the area. Since the outbreak of war in Syria, the Bekaa has had all types of challenges. "Ersal for example now hosts 3 times as many refugees as the town's local population."
"I live in Al Fakiha village, but I became a real 'Ersali', connected to the people of Ersal and their daily lives through Amel's center where the team represents the big family which is everyone from Ersal and the surrounding area."
The lives of the Amel team in Ersal have been in real danger at many stages, from 2013 until now, especially during the fight against ISIS and Al Nusrah terrorists. The center has been operating since 1982, providing primary health care and other interventions in people's lives. As a result, Amel has gained the trust of the local community.
Mayssam was one of those workers who continued to support people during the darkest days in Ersal, because "this is the time when volunteering and humanitarian work reveal the good side of human kind," she said.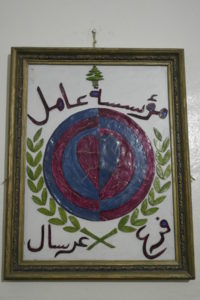 "Treating people equally, respecting their dignity, regardless of their backgrounds, was our direct way to win their hearts and to build a safe atmosphere in this center. This is helping us implement social activities, games, and sessions that aim to bring people from different backgrounds together, and help them to develop social cohesion and peaceful integrative tools as well.  Our lives as humanitarian workers, matter, because they make a huge difference in vulnerable people's lives."
Aside from life-saving urgent needs like food, water and shelter, children caught up in conflict need protection – physical and emotional – and continued education so that they don't become a lost generation. We need to provide an integrated response to their needs: immediate humanitarian relief and long-term solutions.
About WHD
World Humanitarian Day (WHD) is held every year on 19 August to pay tribute to aid workers who risk their lives in humanitarian service, and to rally support for people affected by crises around the world.